Arguably, the best part about Halloween is that it can be whatever you decide to make it! Whether you spent all year gathering the elements needed for the perfect costume, longed for an excuse to sit and binge all of your favorite spooky movies, or live for the look on the faces of the easily frightened, the season has something you can sink your teeth into! As for Serendipity, we're all over the board when it comes to our favorite aspects of All Hallows Eve, so from costumes gone wrong to hip-hop zombie gigs, here are some of our most chilling and thrilling memories!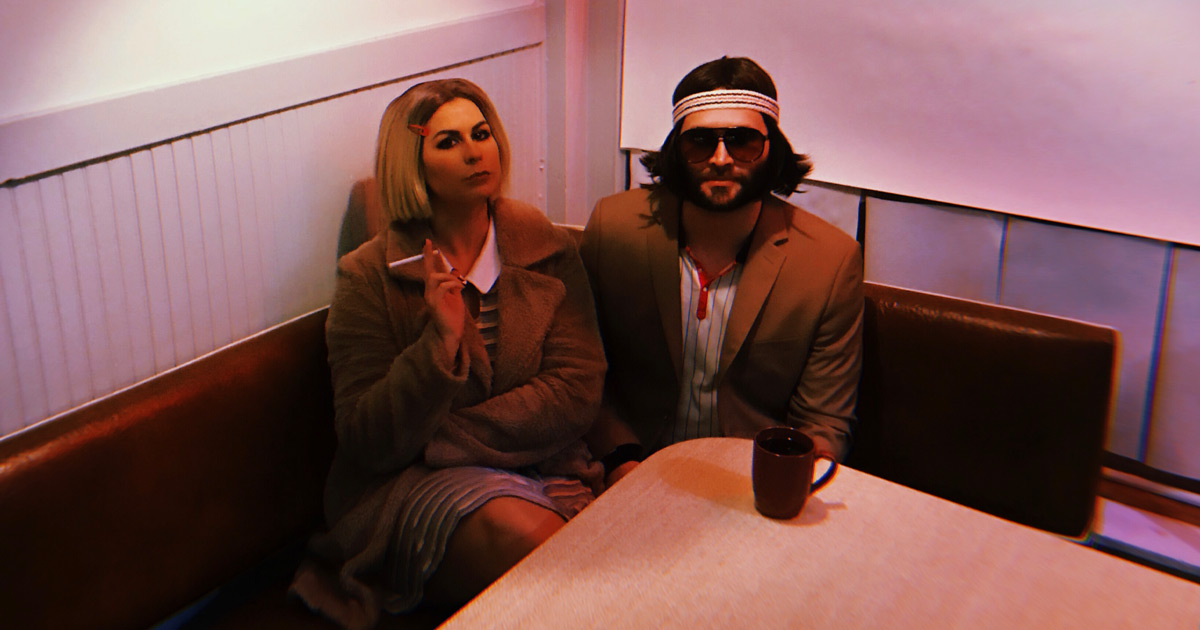 What is Your Favorite Past Halloween Costume?
Sarah
Often, my boyfriend and I do a costume that coordinates—Margot and Richie Tenenbaum was a hit! So much so, that he only goes as Richie each Halloween now (I've moved on to other costumes). Either way, coming up with my own slightly obscure costume (or two) each year is a process that starts MONTHS in advance (I bought my first costume item for this year back in June)!
Courtney
One of the memories I always think of when it comes to Halloween is the year that I dressed up as a gift! All I remember is how hard it was to get in and out of my mom's car. When I say gift, I was a literal box ... sitting down was not easy! And we're in Michigan so, as you would expect, the weather was cold and rainy! Add in a coat and it was probably not the greatest idea for a costume, but it was entertaining, nonetheless!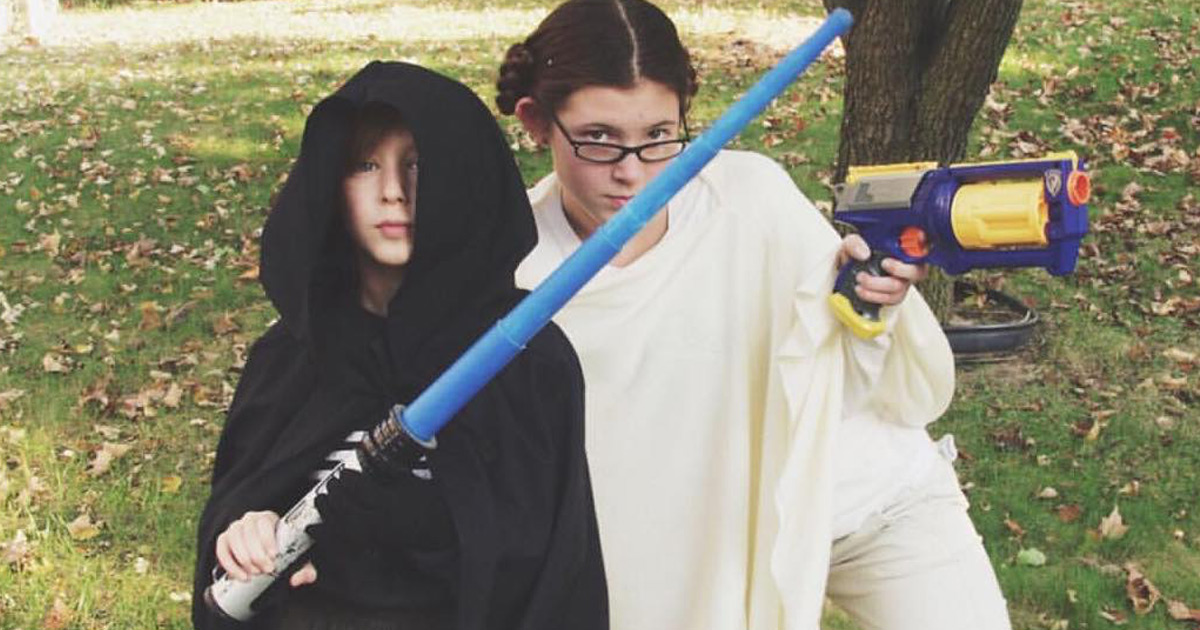 Haleigh
Without a doubt, my favorite and most epic Halloween costume was when my brother and I dressed up as Luke and Leia from Star Wars. He and I used to watch the movies together and play the Lego Star Wars video game on his Xbox, so when Halloween '09 approached and he suggested we dress up as the iconic duo, my answer was an easy YES! This picture still makes me smile.
Susan
I was never a big fan of Halloween, but one that stands out in my mind was in 1995ish. Our friend group rented a bus and crammed as many people as possible on board! Dad's Magic Bus! Man, did we have a fun night bar hopping in our costumes. I never worked at Friday's, but I did spend a lot of happy hours there … it was the perfect costume for that year!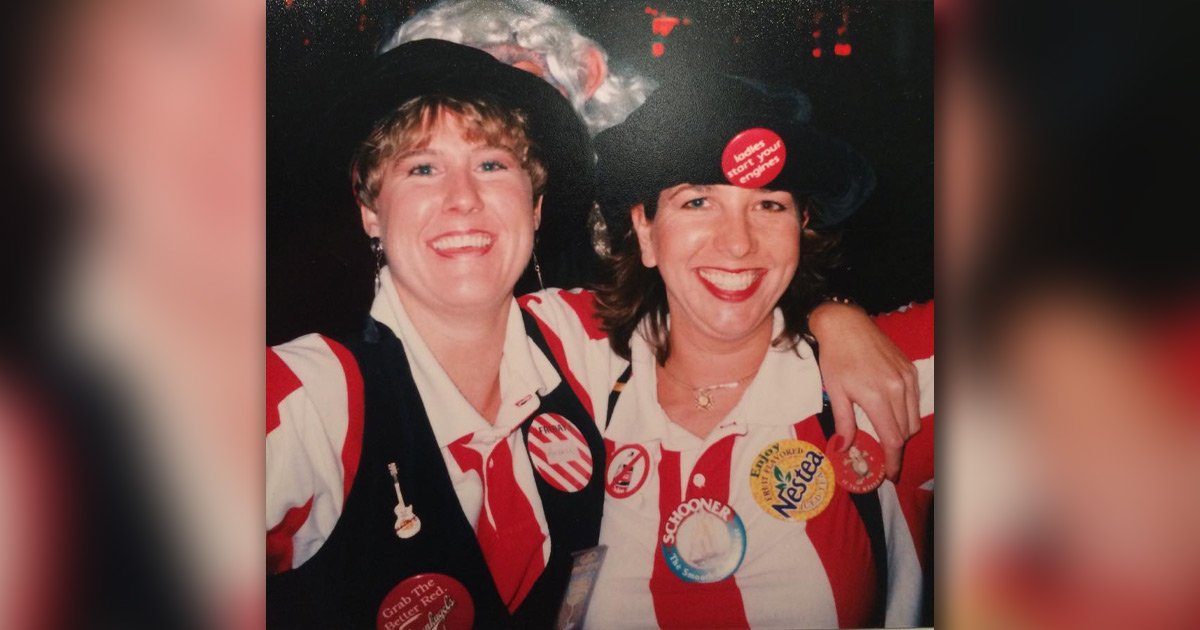 What are Your Favorite Halloween Traditions?
Kayla
Some family friends of ours hosted an annual Halloween party in their neighborhood, which we attended throughout our elementary and middle school years. All of our friends would meet up there and we would make a game plan of what houses we needed to hit first in order to accomplish our goal by the end of the night. Our goal was to see who could get the most, and BEST, candy (no one wanted to get the old grandma candy or a toothbrush). We wanted good candy, but most of all we wanted the king-sized candy bars! Only a select few houses in the neighborhood had them, so we had to make sure we went there first before they were gone. This was our tradition and goal that we carried on for years.
Natalie
My favorite memories of Halloween revolve around my siblings and I carving pumpkins. We would make a full day of it. First, we would go to a nearby orchard and choose which pumpkin we wanted, and, of course, get donuts and cider. Then, we would go home and carve. There is a decent age gap between my siblings and I, so sitting down and doing this together was something I always looked forward to. This is a tradition that I still do to this day and will carry on with my kids one day.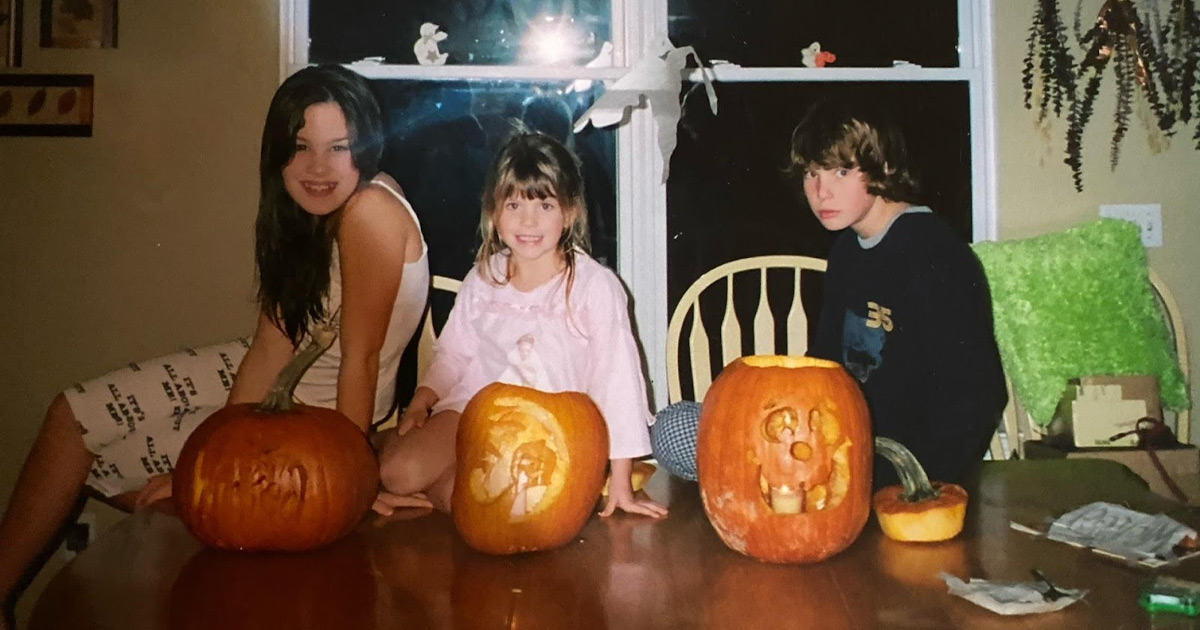 Candy Corn and Pumpkins Aside, What are Your Favorite Ways to Scare?
Loren
October, my birthday on October 28 and Halloween make for the best time of the year, in my opinion. October became even more magical about twelve years ago when I began dancing for The Haunt, one of the premier haunted houses in West Michigan. The Haunt married my love of Halloween and my love of dance, giving me the opportunity to perform professional hip hop choreography while dressed as a blood-sucking zombie. The strobe lights and fog combined with sick beats and terrified patrons ignited a spooky fire in me. For four years, I danced nearly every night in October, for 5 hours straight, every 12-15 minutes. Not only was I thrilled to be there, but I was also in the best shape of my life! When you go into character and dance so intensely with a group of people, you become close really quickly. I am still in touch with many of my fellow Haunt dancers, and this year, I can't wait to take my kids to The Haunt's "kid day." I certainly hope to pass on my love of the scary, gruesome and often misunderstood dancing monsters of the world.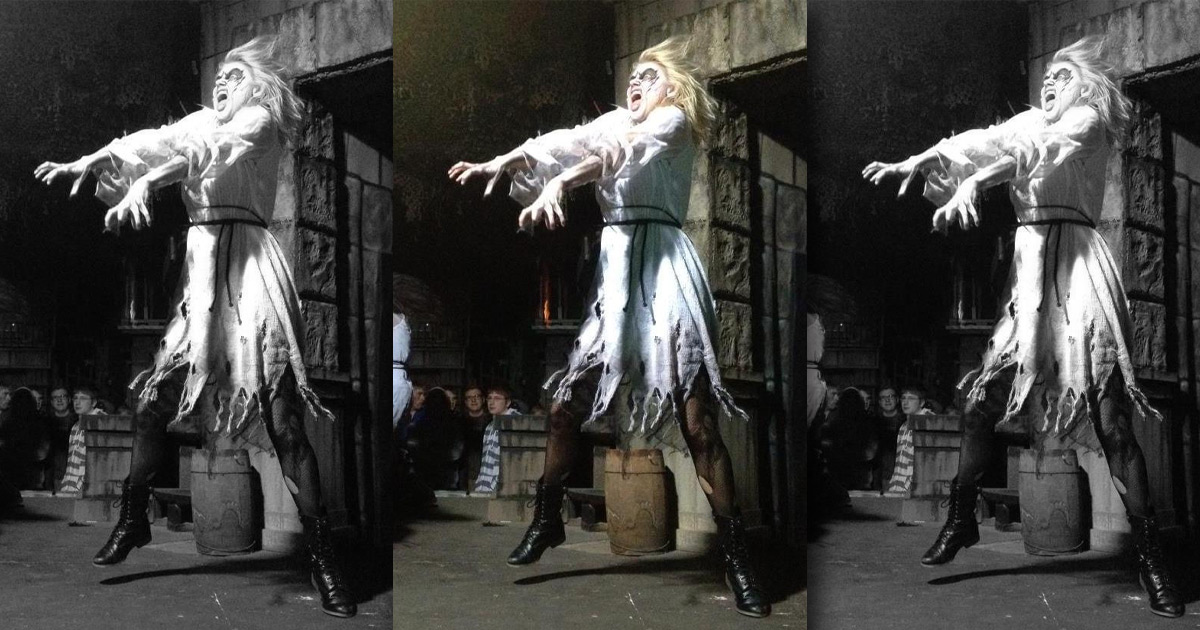 Jasa
In between the phases of trick-or-treating and costume parties, there was the "I'm too cool for Halloween" phase that most of my friends went through. I, however, would be caught dead before I missed out on an excuse to dress up and get together with friends and family. I have a cousin only a year younger than me whose mom loved Halloween, always going full out with the decorations, king-sized candy bars and animatronic monsters. Her driveway was known as the "haunted driveway" in our subdivision, and not everyone was brave enough to make the walk, even for a king-sized Kit-Kat bar! My cousin and I would bring one or two friends each year to help us scare kids in the haunted driveway by popping out of coffins, grabbing arms through secret holes cut through tables, you name it. No matter how cool everyone else thought they were for staying in, I definitely had more fun scaring their younger siblings.
Whether you choose to spend it dressing up, going out and getting spooky, or dressing down, staying in and watching a movie, happy Halloween from the Serendipity Media team! Boo!