The holiday season truly is one of the most wonderful times of the year. It inspires people to gather with friends and family, give back to the community and take some time to slow down, even if just for a second. Throughout the past few years, the COVID-19 pandemic has presented us with a lot of change, and it is the consistency of our holiday traditions that bring us a sense of comfort and familiarity now that we no longer have to remain socially distant. Here are a few of the traditions that the Serendipity Media team looks forward to each year!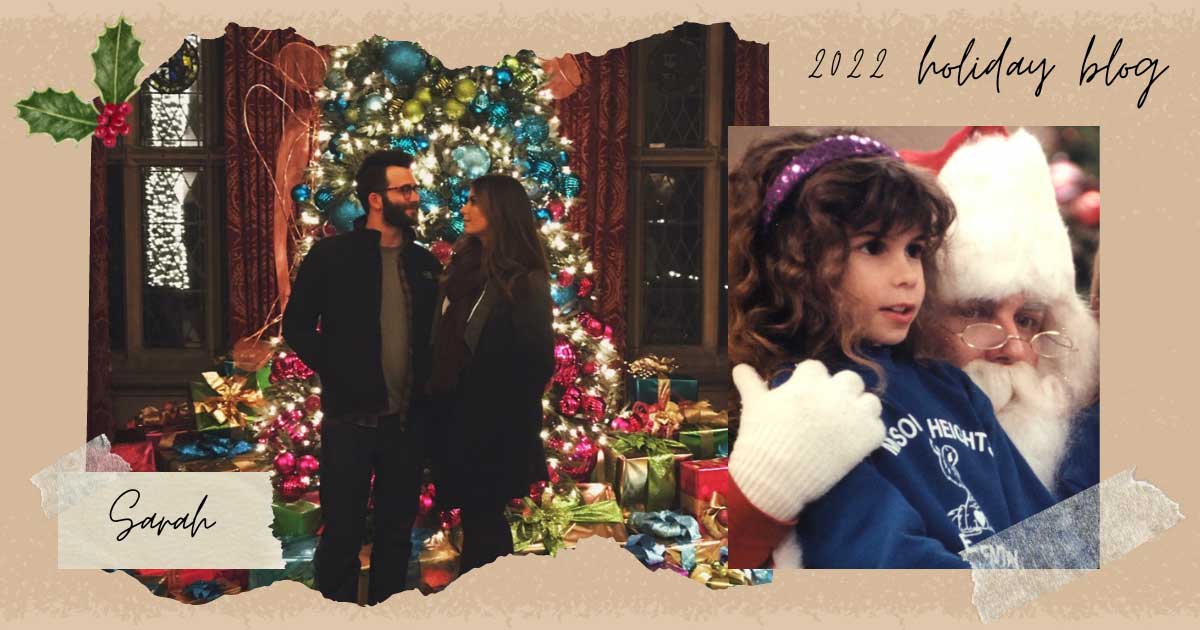 The holidays are undoubtedly my favorite time of year—it's impossible to choose just one as my favorite. On Thanksgiving, I can't go without gathering with my family to watch our Detroit Lions play and making cocktails and White Castle Stuffing (don't knock it until you try it). Every Christmas season, we always make it a point to enjoy dinner at the Edsel & Eleanor Ford House near where I grew up. It's also a time when my family and I try to give back in some way, even if it's small (volunteering to wrap gifts, holding food drives, etc.).
- Sarah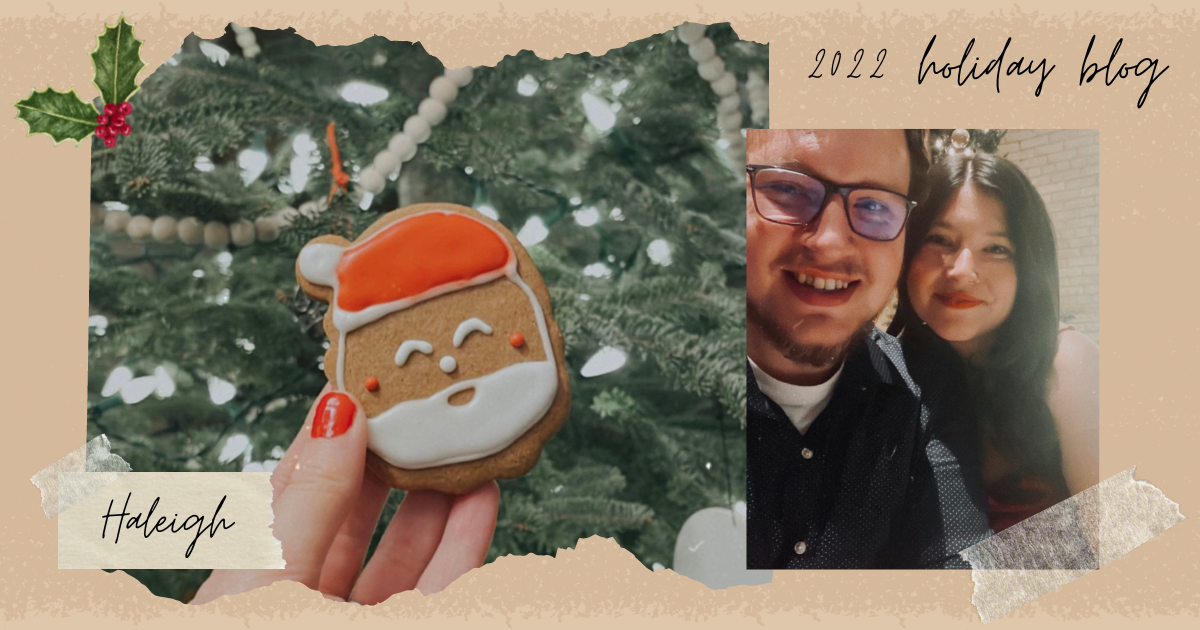 My absolute favorite holiday tradition is my family's annual Holiday Soirée. Every December, we invite our closest friends to come together and celebrate the Christmas season. Each year, we create a signature cocktail for the event, and guests can bring a sweet treat to share. This tradition started in 2018 as a fun excuse for my friends and I to get dressed up and make elaborate cocktails — hence the name "Holiday Soirée" (because "party" just wasn't fancy enough). It has since evolved into a spectacular event that my family looks forward to hosting every year!
Every year on Giving Tuesday, I choose an organization that is doing meaningful work and provide a financial donation. For the past few years, I've chosen AYA Youth Collective, as they provide housing and other means of support for young people in the community who are experiencing homelessness. It is an organization I can fully get behind and am grateful to support.
- Haleigh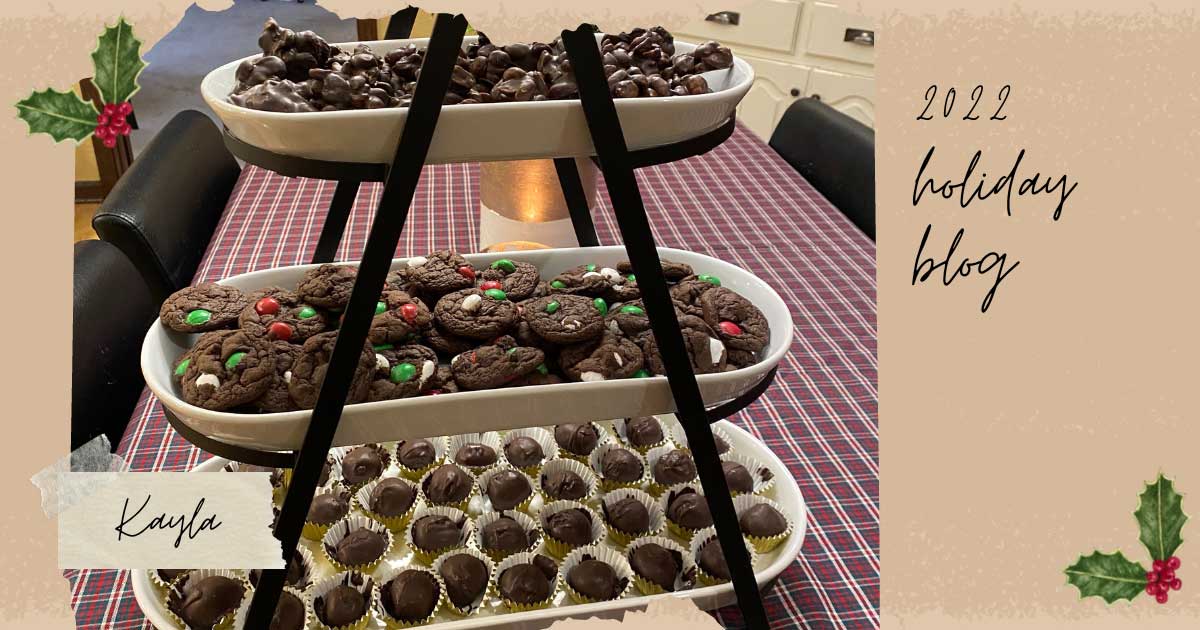 Desserts are essential at any of my family gatherings, but most importantly, at Christmas. My mom and aunt are professional bakers, so they always bring a variety of homemade festive desserts like Oreo truffles, holiday-shaped chocolates, Christmas cookies, cakes and more. Over the years, they have instilled this baking trait in my cousins, sister and I, so now we help contribute to the dessert collection at each family gathering.
- Kayla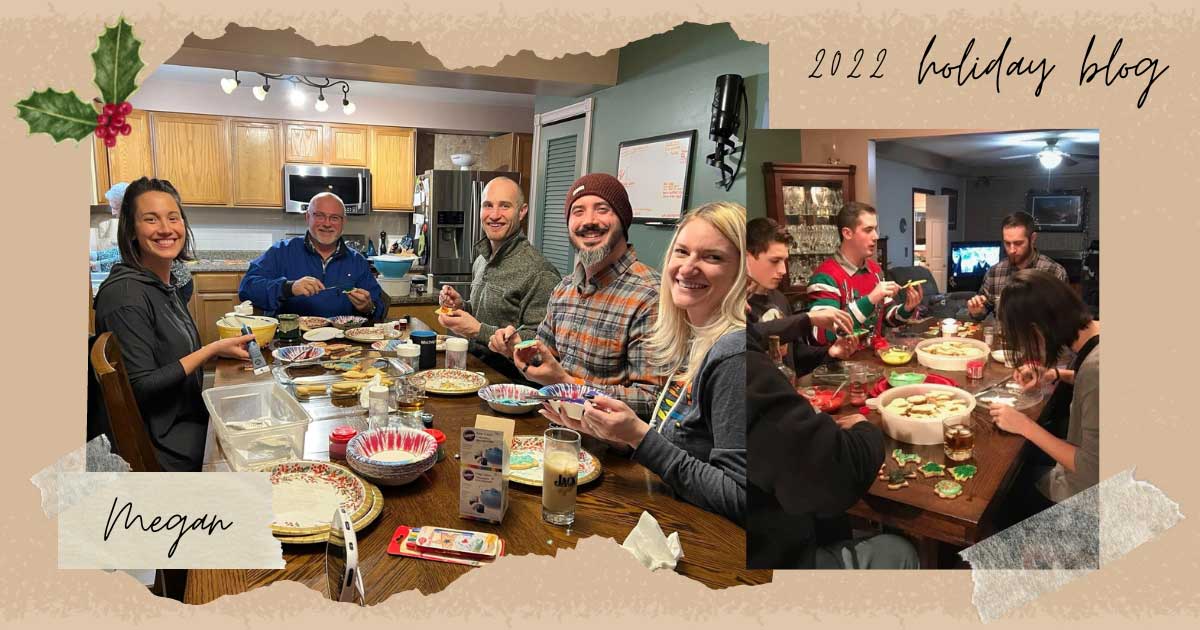 For as long as I can remember, my family has celebrated our annual Christmas cookie-making day. My mom uses the same old cutouts to make her homemade sugar cookies each year, and once they've baked and cooled, my dad, siblings and our significant others all trash the kitchen table with colored frosting and a ridiculous amount of sprinkles. Well, everyone else uses a ridiculous amount of sprinkles. I, however, decorate about four cookies in the whole hour process, hunched over my cookie, individually placing the sprinkles in what I believe is the perfect design. It's always something my family and I look forward to every holiday season.
- Megan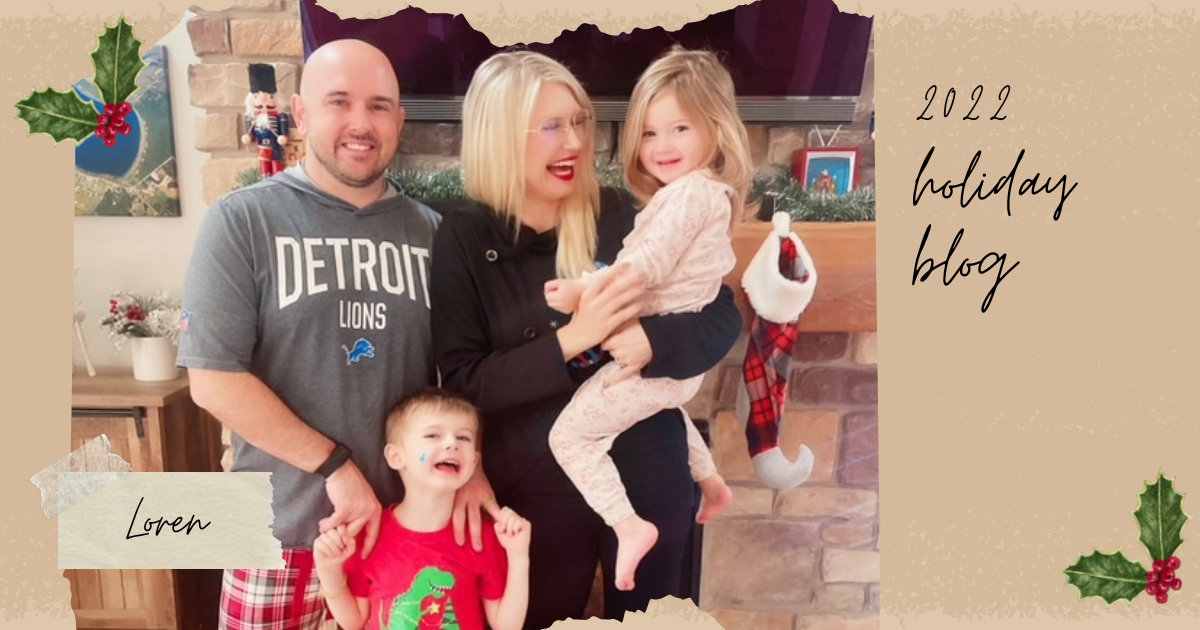 Since getting married seven years ago, Christmas has looked a bit different than it did when I was growing up. My husband's birthday is on Christmas Day, so in an effort to share the celebration, my family has become intentional about what we do for Jared's birthday and what we do for Christmas. On Christmas Eve, we have a birthday dinner: French onion soup with ice cream cake for dessert (Jared's favorite). All birthday gifts, which are wrapped with non-holiday paper, are opened Christmas Eve night. Christmas Day is spent as a family of four, and per my husband's request, we go nowhere. We eat cinnamon rolls, drink mimosas, open gifts and if the kids will let us, take long naps. (My husband turns 40 this year, and for the first time in his life, he'll have an actual birthday party—a few weeks prior to Christmas, of course, as to not mess up the simple traditions we've created.)

- Loren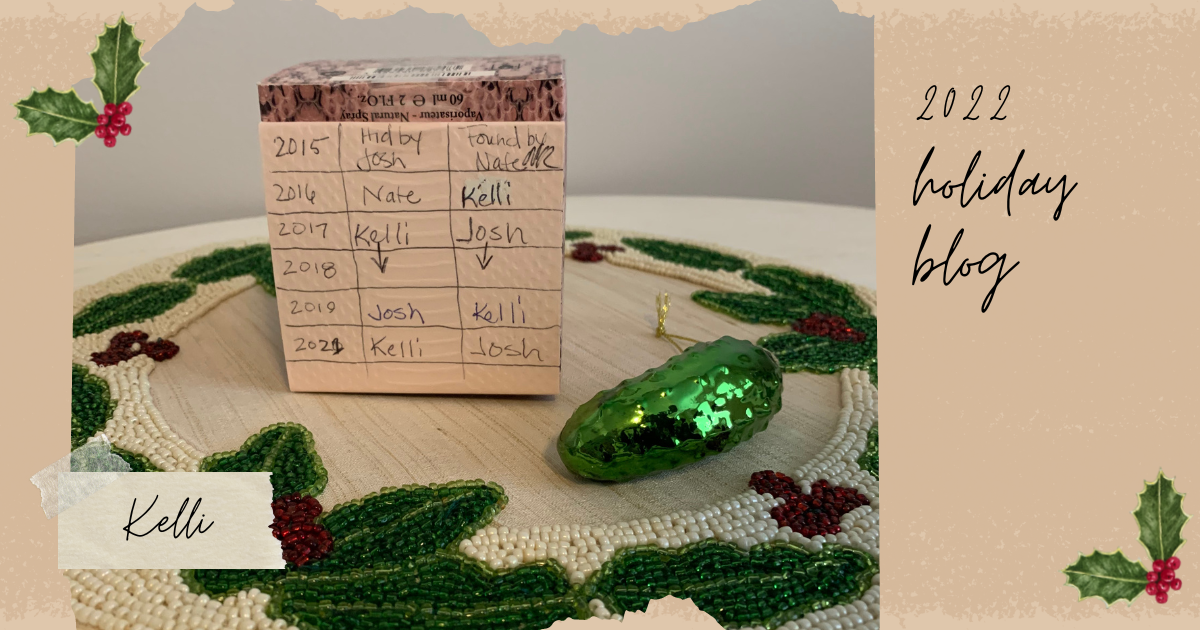 My favorite holiday tradition is playing "The Pickle Game" with my siblings. You might be familiar with the legend, where a pickle-shaped ornament is hidden somewhere on the Christmas tree, and the first person to find it earns an extra present. With six adults searching for the pickle, you can imagine how short the game was, which led us to expand our horizons. Now, the rules are that we can hide the pickle ornament anywhere on the main level of my parent's house. Almost nothing is off-limits. Some of the best hiding spots have been:
● Burying the pickle in powder laundry detergent
● Shoving the pickle all the way down the back of an armchair
● Gingerly placing the pickle inside a toilet tank
● Taping the pickle to the bottom of my dad's wheelchair while he was in it
The person who finds the pickle not only gets a nice gift (usually a $75 gift card), but they also get to hide it the following year, so you can imagine how cutthroat it can get. My husband and I have dominated this game for years. Only time will tell if there will be an upset!

- Kelli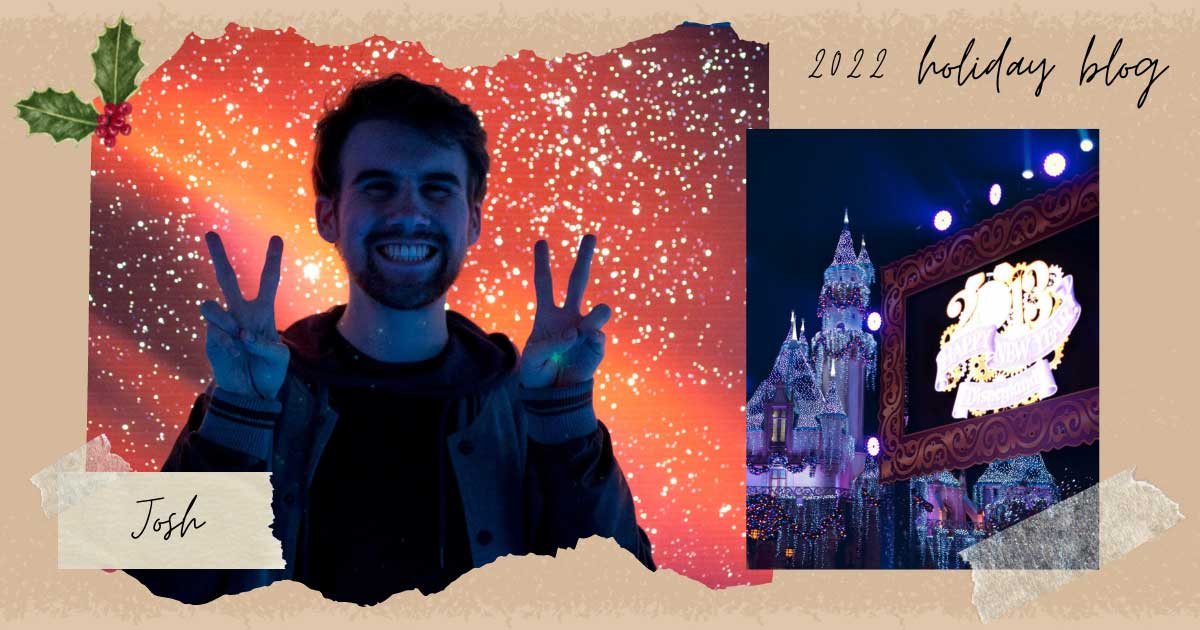 If there's one New Year's Eve I'll never forget, it was my first trip to Disneyland ten years ago. I was already blown away by the magic of Disney and the incredible attention to detail, putting every other theme park in my life to shame, but then you throw in a holiday on top of that. The park was packed with excited families, and the energy ramped up to midnight instead of dying down over the day. I'll never forget grabbing $12 champagne flutes once my then-girlfriend's parents were out of sight and watching a long light, music, fountain and fireworks show in California Adventure to ring in the new year. In that moment, it really did feel like the happiest place on Earth!
- Josh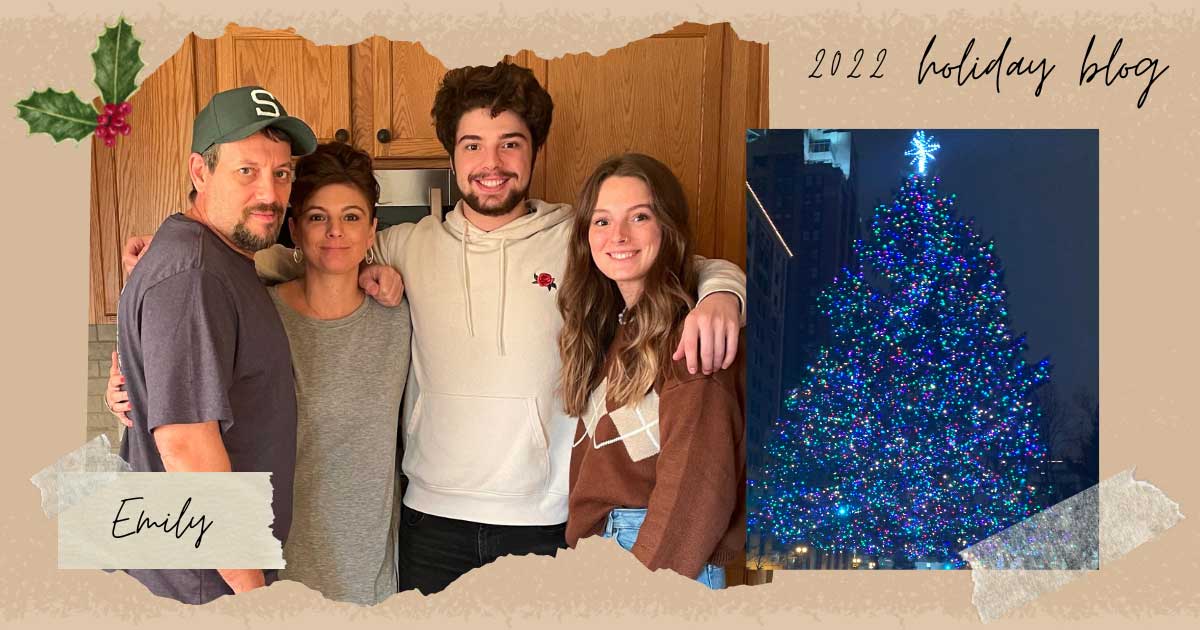 Now that my brother and I are both older and moved out of the house, the holidays have become a time where my family has made it a priority to just sit around together, reminisce on old memories, watch old home movies, and simply enjoy the time we have all being under the same roof. Living near Lansing has its perks and one tradition that my brother and I have is to go look at the Christmas tree down at the capitol on Christmas Eve. We usually wait until the Christmas Eve festivities have died down and we'll head downtown to walk around, catch up on life, enjoy the tree and all of the decorations set up.
- Emily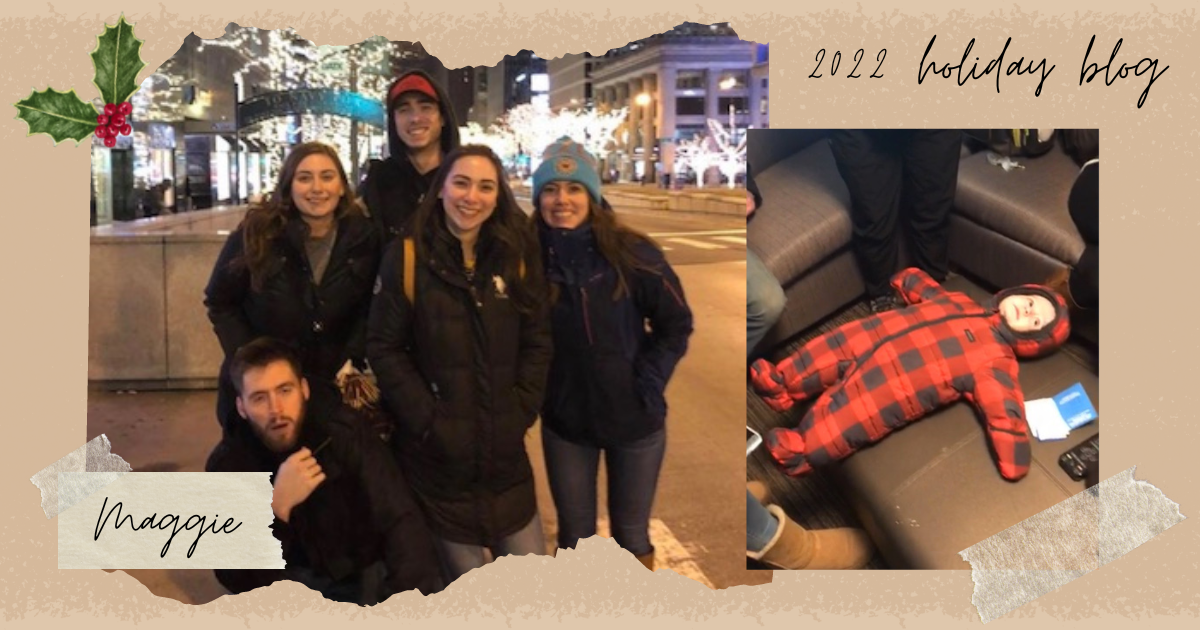 Christmas in my family growing up has looked different nearly every year. The "tradition" is having the opposite of having a tradition, finding new ways to celebrate with family. Although, many of my favorite memories for Christmas have routinely been spent downtown Chicago. It's well known in our family that the night before our family Christmas dinner is the time to for memories and overserving. We spend the next day cooking in chaos while we wait for everyone's arrival. After dinner, everyone joins in for our white elephant gift exchange, a fun competition to see who brings the most outrageous item. We then say our goodbyes and spend the next few days in the city. Getting my fix of the Christkindlmarket is one tradition I hope to keep. Besides the market, Christmas Eve has been spent having a "friendly" bowling competition, seeing the Blue Man Group, or spending the evening at a nice restaurant for a few cocktails. We make the drive back home on Christmas day to relax and exchange our gifts. It's always a fun-filled holiday when Christmas is spent in Chicago!
- Maggie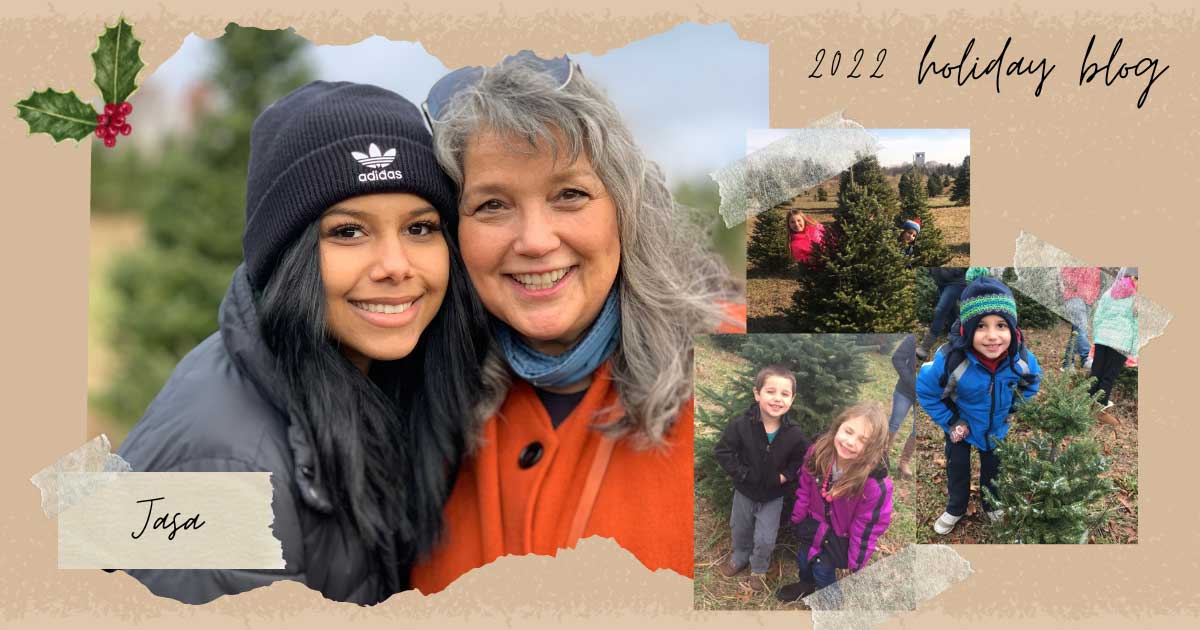 The holiday season is, no doubt, my favorite time of the year. I have two younger siblings, and there is nothing I enjoy more than making the drive home to watch them light up on Christmas morning. In preparation for the holiday, the day after Thanksgiving has always been dedicated to our entire family—aunts, uncles, grandparents and all—picking out our Christmas trees. My Charlie Brown-obsessed little brother always begs us to buy the tiniest tree on the whole lot, but we usually just end up snapping a picture of him with it, which is good enough for him. Still to this day, Christmas Eve is spent as a giant slumber party. My 22-year-old self crammed in a bed with my 10-year-old brother and 13-year-old sister, getting no sleep as we anticipate the exciting family-filled day ahead of us.
- Jasa
Whether you're having a birthday celebration, Holiday Soirée or grabbing White Castle stuffing on the way to the Blue Man Group, we hope you all have a great holiday season, celebrating with the people who mean the most to you!