Serendipity Media is beyond lucky to have such an amazing staff, but what is truly rare in today's world is having a staff that feels just as lucky to be there! With St. Patrick's day on the horizon, we wanted to share why Serendipity truly is the four-leaf-clover of companies!
We've never been shy about how incredible our clients are (and we never will be 😉). One thing our staff is especially grateful for is the fact that our clients allow us to not only market, manage and publish for them, but they also give us opportunities to be a part of their company experiences. From trade shows to Broadway shows, here are some of our favorite memories.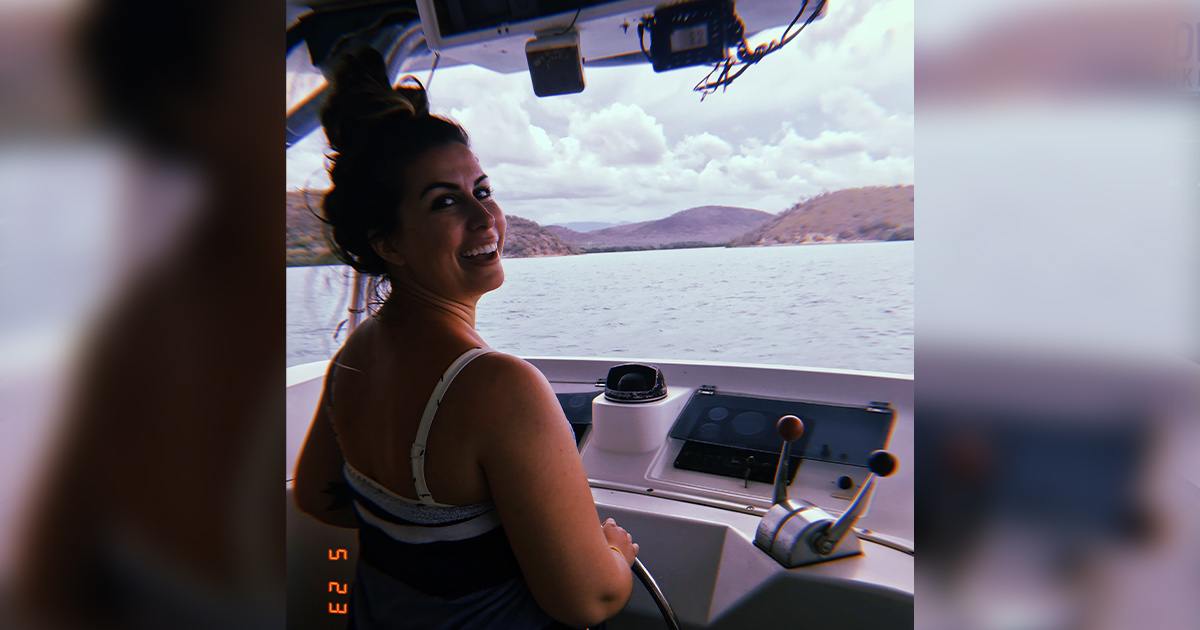 Working at Serendipity has provided me with so many opportunities I would never have imagined were possible—including getting to travel to some really unforgettable places I likely wouldn't have been able to experience otherwise. The first memory that comes to mind is shadowing a New York City high school's trip to Puerto Rico in 2019. Because I got to experience everything the students did—swimming in a bioluminescent bay at night, taking salsa lessons, enjoying Puerto Rican cuisine, learning about Puerto Rican culture and meeting other local high school students—I was able to write about student travel opportunities from a truly first-hand perspective. The captain even showed me how to drive the boat!
Sarah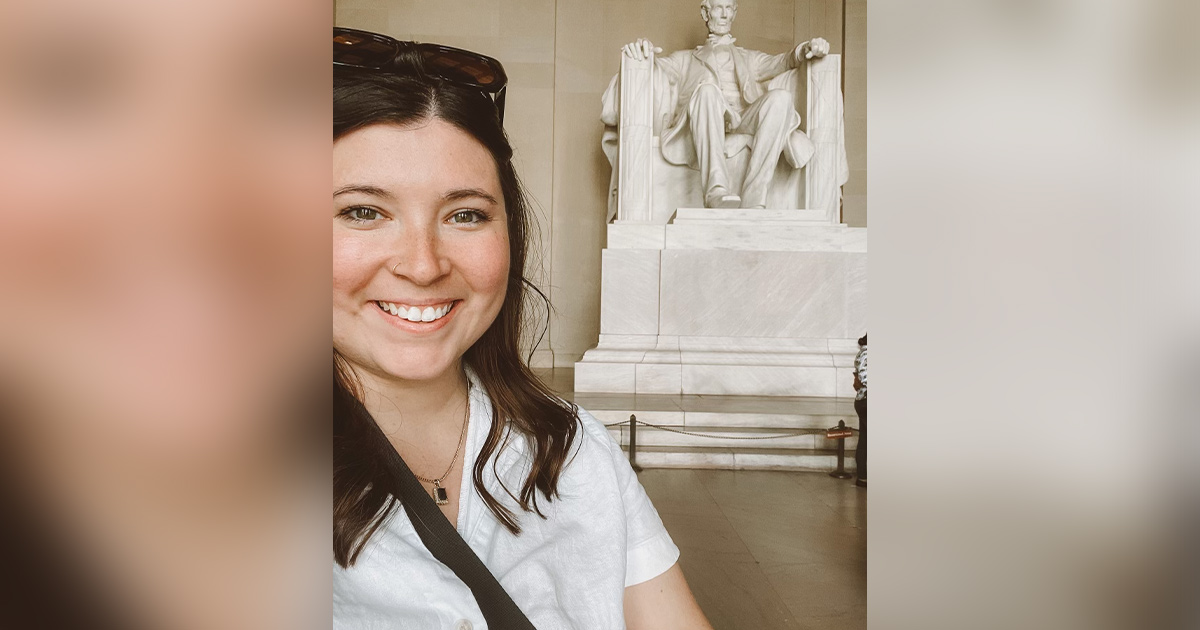 Working at Serendipity Media has been so amazing first and foremost because of the people I work with. Our staff is so much fun, and I'm lucky to be a part of this team.
Additionally, the opportunity to travel and experience new things is something I will always be grateful for! Most recently, I'm grateful for the chance to travel to Washington DC for SYTA's Annual Conference.
Haleigh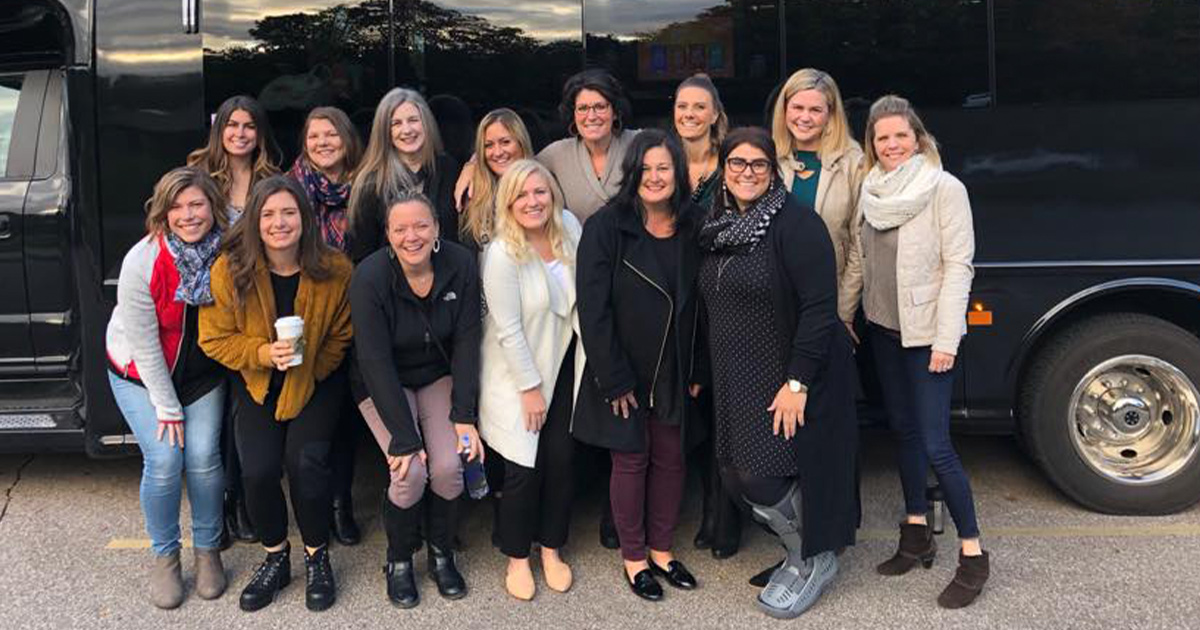 I love what we've been able to do as a team with the connections made through our clients! I immediately thought of going to see Hamilton in Chicago with Hemisphere Educational Travel! The bus ride down was so much fun—a great time to just set work aside! (The margaritas at the taco place where we had lunch didn't hurt either! 🌮) I'll always be thankful for those opportunities to bond together, hang out and grow as a team! What show do we see next?
Courtney
Not being a Grand Rapids native, I feel so unbelievably lucky to work somewhere that allows me to learn about and experience the community. Working with two local publications, I've not only attended events like the Wine, Beer and Food Festival, art auctions for incredibly moving causes and more, but I've also helped to put on some of our own amazing events! Nothing makes me prouder than when people ask me where I work and I get to name-drop Serendipity, West Michigan Woman and Revue.
Jasa
It's one thing to love who you work for; it's a whole other thing to love who you work with. Company culture continues to be very important in a company's success, which is why the passion, empathy and support of our team doesn't go unnoticed. In fact, a few team members have been lucky enough to meet some of their best friends in this very office!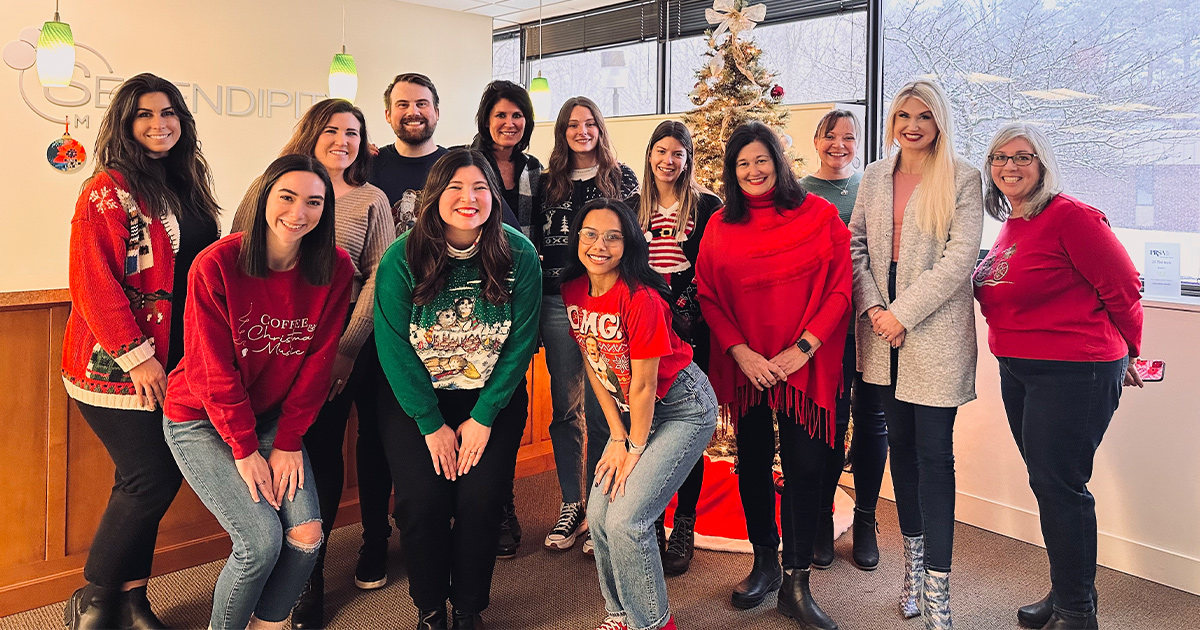 I have many memories over the years, but what I love the most are the team building/bonding activities! A few of the memorable ones include celebrating Cinco de Mayo with an office potluck and piñata in the parking lot, bringing our skills and strengths together in an escape room downtown and, of course, secret Santa! I'm so lucky to work for a company where my co-workers are my friends, doing activities together that make our personal relationships—and the work we do as a team—stronger!
Megan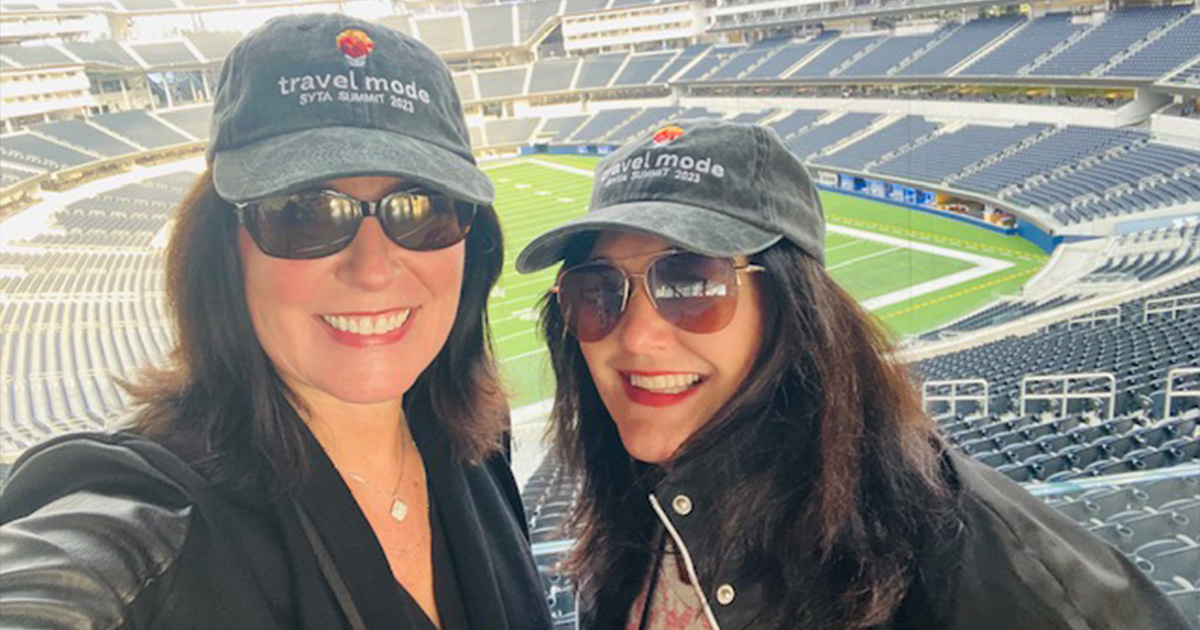 I have so many wonderful memories with Serendipity. I have been so fortunate to work with amazing teams throughout the years, and I have been truly fortunate and lucky for the past several years to work with Kasie. We have been through the good, bad and ugly! We have gotten to see a lot of the world together, and I would not wish it any other way.
Kary
As the newest employee at Serendipity, my first four weeks here have been so exciting! Hitting the ground running by curating social media content and newsletters has really opened my eyes to what I'm capable of. Everyone is incredibly patient and kind, and I feel so lucky to have found a job where I'm supported by my peers and challenged in positive ways. 🍀
Rachel
A memory that always reminds me of how lucky I am to work here at Serendipity is our work retreat back in November. That was the first time I could really spend time with everyone and learn how Serendipity has evolved over the years. Learning about Kasie's passion for the company and the success she wants for her employees made me feel very lucky to be a part of this team.
Natalie
There are so many reasons to feel lucky that I work for Serendipity. The team is wonderful, the events are amazing and I love being able to go out into our community and talk to folks about West Michigan Woman. Honestly, there are too many reasons to list—but if I had to pick one specific memory, it would be when I needed time off so soon after starting here for my son's graduation from basic training. It was on a Thursday with an eight-hour drive to get there, so I had to take time off right in the middle of the week. I was amazed by how understanding the team was about me needing that time off to go see my boy.
Susan
Our company culture is strong because we love our team, our clients and, of course, the work that we do. Our team thrives off of exciting work and the opportunity to grow professionally! So much so, that some would even say it's their favorite part.
Working at Serendipity has allowed me to grow in so many aspects of my life. One of the coolest parts of this job includes getting to see my work come to life. Being able to see my designs out in the world will always be my favorite part of being a designer— whether it's scrolling through Instagram and seeing a graphic I made or getting to flip through the pages of a magazine I helped design. I am so very lucky to get to work with such a wonderful team and help showcase our clients' stories to the world!
Emily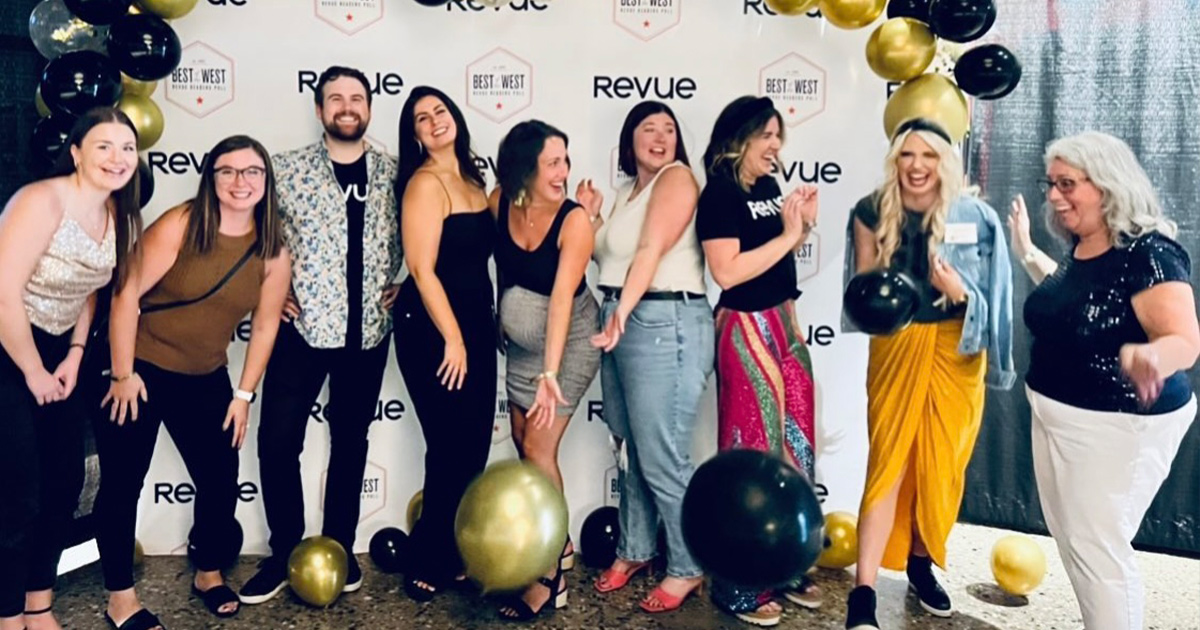 Some of my favorite Serendipity memories involve our events. We have such a hardworking, dedicated and talented team who strives to put on the best possible events, and it shows! I remember a guest at one of the West Michigan Woman Brilliance Awards telling me how wonderful of a job the team did, down to the smallest details. It makes me proud to be a part of such a brilliant team! (No pun intended! 😉 )
Another thing I love is that, as a team, we share a TON of laughs. See the picture with the balloons? That was right after Loren realized she accidentally slapped me in the face with a balloon at Revue's Best of the West Live! 😂
Kelli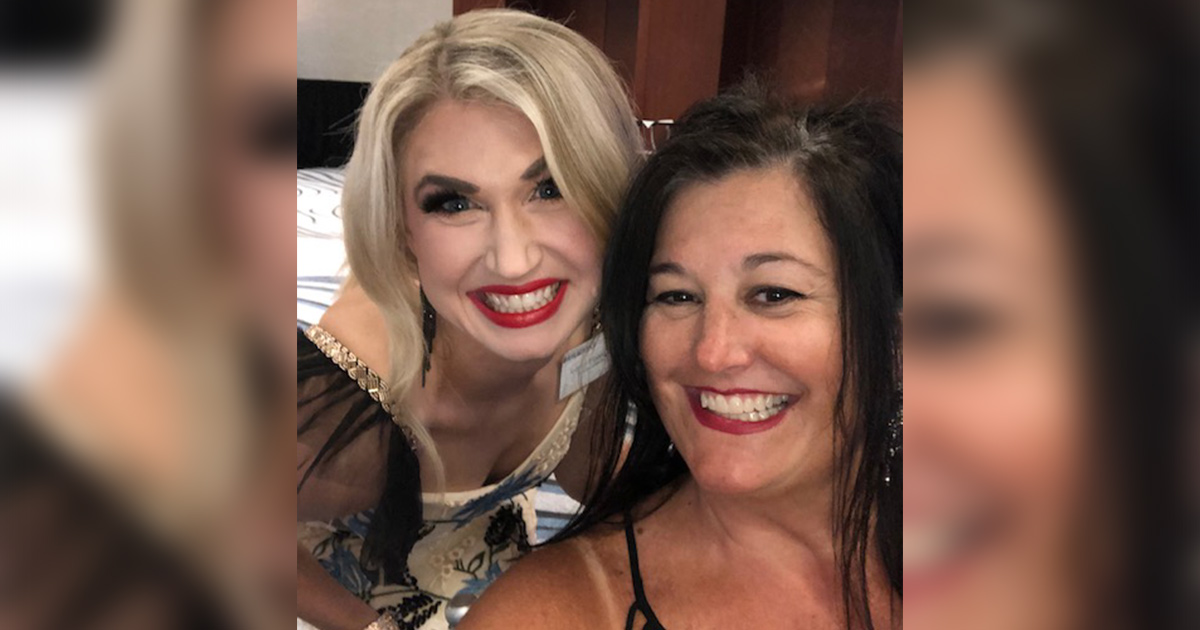 (I'm so sorry I slapped you with a balloon, Kelli …)
Throughout my career, I've been fortunate enough to attend or manage hundreds of events, but the events we've put on as Team Serendipity are on another level. It's the heart behind them that takes everything up a notch. We are all invested in the experience, and, as Kelli said, it definitely shows. My first Brilliance Awards (2021) made me laugh, cry and beam with pride. It made me so grateful for the passionate group of people I get to work with every day.
Loren
Although no job is immune to stressful, jam-packed and lackluster days, we are all so appreciative of the fact that we work somewhere where we know there will always be a pot of gold at the end of the rainbow. Happy St. Patrick's Day! 🍀